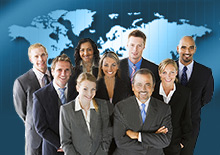 A.W.C. Cruise Ship Recruitment and Placement Agency (official website cruiseplacement.com) is one of the world's leading human resource providers for cruise lines. We are committed to providing the highest-quality service to our corporate clients as well as to our employment candidates.
The agency is presented globally with branch offices in the USA, Singapore, Indonesia, Philippines as well as affiliate offices in Europe and South America.
Our agency actively recruits and places personnel on major cruise lines that provide candidates with quality cruise ship jobs opportunities.
Since its establishment in 2000 the agency has been actively recruiting and placing personnel on the major cruise lines. We can provide our clients with qualified candidates both efficiently and effectively by using the latest information technology, and thanks to the solid relationships we have developed with our clients, cruise lines and international embassies during the last decade. We are very excited and passionate about the growth within the industry and are looking forward to continued success.